To effectively manage revenue and expenses in health care operations, personnel must understand and be comfortable with financial information and the factors that impact health care economics.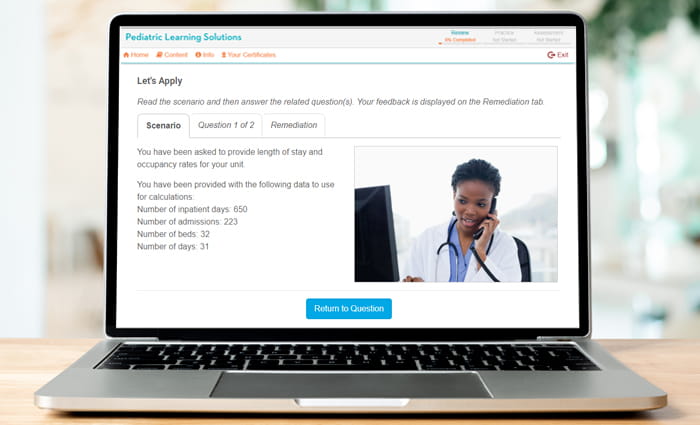 Course objectives
Explain the basic concepts of finance related to operations.
Demonstrate use of key financial measurements and calculations.
Describe the difference between volume-based and value-based health care systems.
Illustrate one example of how staff members can reduce the cost to deliver care.
Key feature
Interactive, practical guided scenarios.
Note: This course is only available to staff at PLS Participating Hospitals through their Learning Management Systems.