When Anthony Victoria-Garcia was about a year old, he had a few words in his vocabulary, but in general, his development was delayed. His mother, Yaquelin Garcia, was growing concerned. Her primary care provider was not worried but referred them to a hearing and speech specialist.
"I know I'm a first-time mom, but something just felt off," Yaquelin says. "He wasn't developing past a certain point." She did her own research and found an early intervention program through Children's Specialized Hospital in Mountainside, New Jersey. "Everything happened fast after that," says Yaquelin. "It was right before the pandemic, so it taught me a lot and I was able to work with him at home through the pandemic."
Then, in December of 2020, Anthony was diagnosed with autism. He started seeing speech and occupational therapists through Children's Specialized. The programs taught Yaquelin and Anthony, who's now 5 years old, how to play, move and communicate.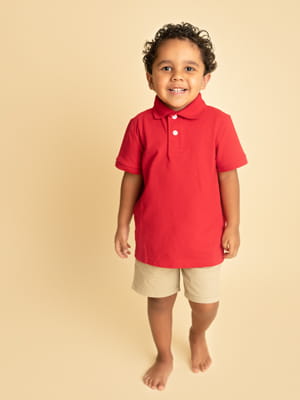 Anthony Victoria-Garcia
Sense of community
Starting this fall, Anthony goes to pre-K in the mornings and Applied Behavior Analysis therapy in the afternoons. His new routine includes a new teacher, new classmates and longer days. "It's going to be an all-new environment for him, especially after staying at home with me for two years," says Yaquelin. "We've been going to the school to help him prepare and he's adapting really well."
Throughout these big changes and periods, Yaquelin emphasized how supportive the entire team at Children's Specialized has been. Between the clinicians and caretakers helping Anthony and the family advisory council that Yaquelin is a part of, this community has allowed them to learn and grow throughout Anthony's journey. "There is such a big community throughout children's hospitals across the country that most people don't even know about," says Yaquelin. "We can help each other because we understand what other parents are going through."
Lessons learned
Medicaid has played an essential role in Anthony's care and provides the funding needed for him to access the appropriate level of care. "Everything Medicaid and Children's Specialized have done for us is so important, and they'll continue to do it for other children as long as they're getting the funds they need," Yaquelin says.
In tough times, whether it's managing setbacks or holding out for waitlists to see certain specialists, Yaquelin has learned that the number one priority is to just keep going—even if she's discouraged. "Anthony's not able to communicate for himself. I am his voice," says Yaquelin. "When he can't stand up for himself, it's me. I wouldn't want it any other way."