Caring for the complex patient involves an interdisciplinary team to coordinate care across specialties as well as involvement from the family and caregivers. The goal of inpatient care is to have a successful transition to home. We will follow a long-term assisted ventilated patient via tracheostomy throughout this course.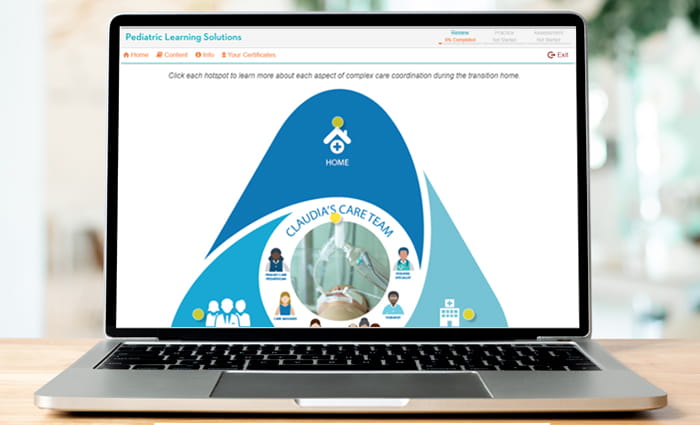 Features
Scenarios and knowledge checks throughout
Interactions that incorporate several design elements presented in a new and different way
A scenario is woven from the beginning of the course to the end so we can see how Claudia Joy moves out of the hospital to her environment
Note: This course is only available to staff at PLS Participating Hospitals through their Learning Management Systems.